Member Profile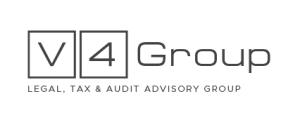 The V4 Group consultancy harnesses the professional skills of legal advisers, tax consultants, auditors and accountants. We provide our clients with comprehensive consultancy services for their daily activities and in the course of demanding commercial transactions.
Our clients' consultancy needs are met in one place at the V4 Group. From specialised legal questions, tax issues, audit design to processing accounting documents, our team's seamless cooperation delivers comprehensive turnkey solutions to clients.
In addition to standard local services, we also provide clients with solutions to specific requirements in international taxation, transfer pricing, and cross-border acquisitions.
The V4 Group operates in the Slovak Republic, Czech Republic, Poland and Hungary.
Services
We offer a comprehensive range of professional services in a convenient one-stop shop. With specialist experts around the world, you can be confident that you will receive the highest standard of advice.